RedApple Digital Health allows patients to see your office hours without hassle through your public profile. It is important that you keep this information up to date so that you and the patient can schedule appointments with ease.
We made a simple step by step guide to walk you through how to update your business hours as well as set special hours! We'll walk you through how to:
Set your availability
Set your special hours
Contact us for help
Setting Your Availability
1. Go to RedAppleapp.com and signup or log into your provider account.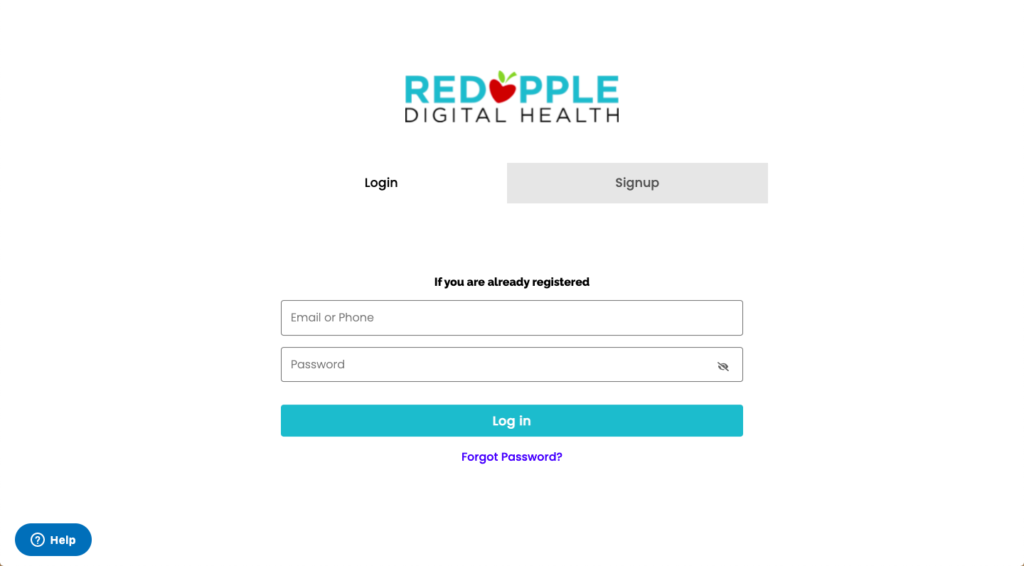 2. Viewing your dashboard, click on the Appointments tab on the left side.
3. Click on "Set Availability" next to the "Set an Appointment" button.
4. A window will pop up which will allow you to set your office hours. Click on the "Day" option to select what days of the week you are open for business. The days will range starting from Monday and ending on Sunday.
5. Click the select option under "Open" to set what hour of the day you are open to customers. The hours will start at 12:00 AM (midnight) to 11:00 PM.
6. Next, click the select option under the "Close" section to let your clients know what hour you close for the day. The closing hour options will start at 12:00 AM (midnight) to 11:00 PM.
7. Your available hours will be listed underneath. If you wish to remove a day, simply click the blue button with the white dash in the middle. The day will be removed from your list.
8. If you wish to add another day, repeat steps 5-7 by choosing the day, open hour and closing hour.
9. After you finalize your hours, make sure to click "Save" in the bottom right corner of the window. A message in green will pop up at the top confirming that you have saved your office hours.
Setting Special Hours
One of our featured options include being able to modify your available hours for a specific day as a provider. You are also able to remove availability hours for specific days or even change hours for that day.
1. Click the second tab called "Special Hours" next to "Set Office Hours".
2. Scroll through the months with the single left or right arrow at the top.
3. You can change the year by clicking the double left or right arrows on the outside of the month arrows.
4. Once you set the right month and year, click on the specific day which you would like to modify or remove hours for. The day will be highlighted in blue.
5. Click on the time option under Start to set your modified starting hours.
6. Click on the time option under End to set your modified closing hours, then hit the blue button "Modify".
7. If you want to remove availability, click on the "Delete" button in red.
8. Once you're done, make sure to click "Save Changes" in the bottom right!
What the Patient Sees
On your public profile, your office hours will show the days, open hour, and closing hour for your business. It is located at the bottom, right underneath your public URL:
Patient's Point of View when Requesting an Appointment
This is what your patient sees when requesting an appointment. They will be able to see your availability for the day listed on the side. Time slots will show up starting and ending according to your set availability.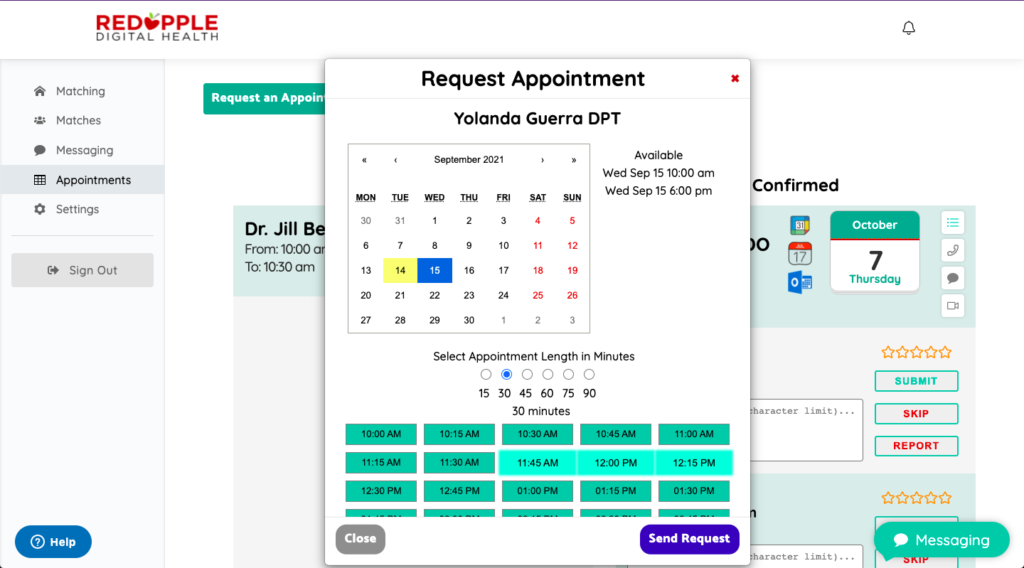 Contact for Help
If you are experiencing any technical difficulties on our website, please give us a call at (949) 660-7770 or reach out to info@redapple.ai, and a team member will assist you as soon as possible.