Almost 40% of adults and 20% of children in America have been obese, with poor dieting as one of the leading causes. Poor dieting includes eating large amounts of processed foods, stress eating and drinking an excess amount of sugary drinks.
In order to combat weight struggles, many patients hire nutritionists to teach them about food selection, help them create diet plans, and monitor their progress over time. There are many important tools which nutritionists use to help their clients succeed in their weight goals. We will be covering key meal planning tools and nutrition software as well as recommended office equipment for nutritionists and dietitians.
Best Meal Planning Tools
Food Plates, Bowls, Lunchboxes
Customers who struggle with their weight often struggle with knowing how to properly portion food groups on their plate. They may be overloading on carbohydrates while under-eating important proteins for every meal. Providing a plate with healthy food portion sizes will show the client how much of each food category to eat for a balanced diet.
According to the USDA, the standard ratio of a balanced meal is called MyPlate. The USDA has created a plate which is divided into a healthy ratio of vegetables, proteins, grains, fruits, and dairy.
Below are some affordable food plates, bowls, and lunchboxes: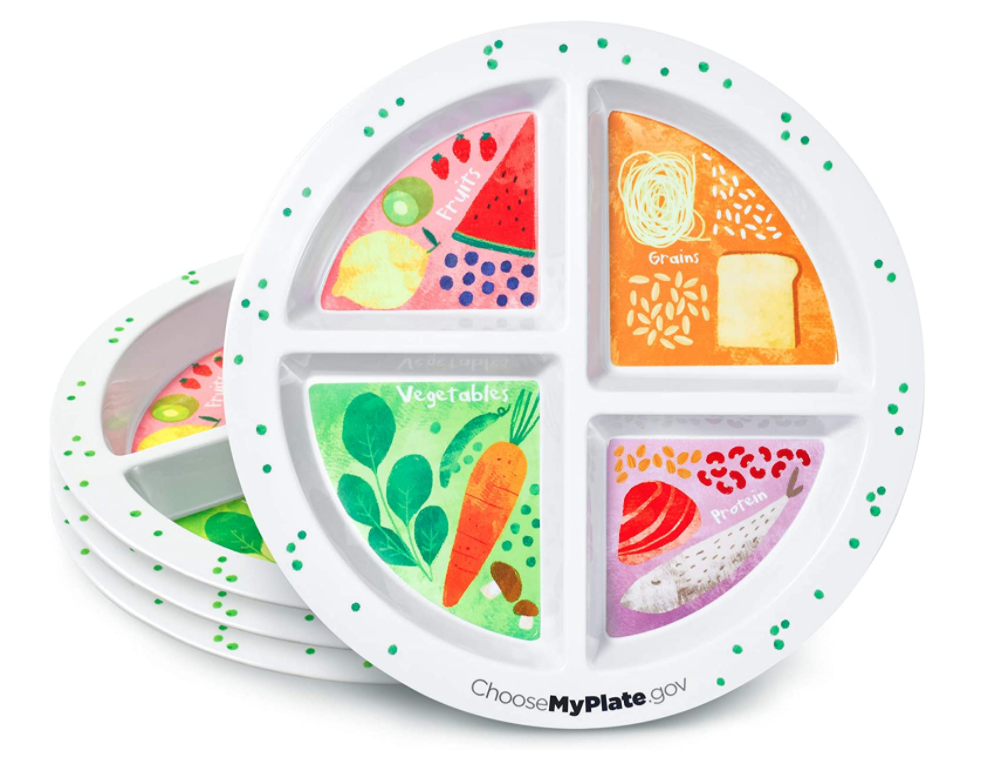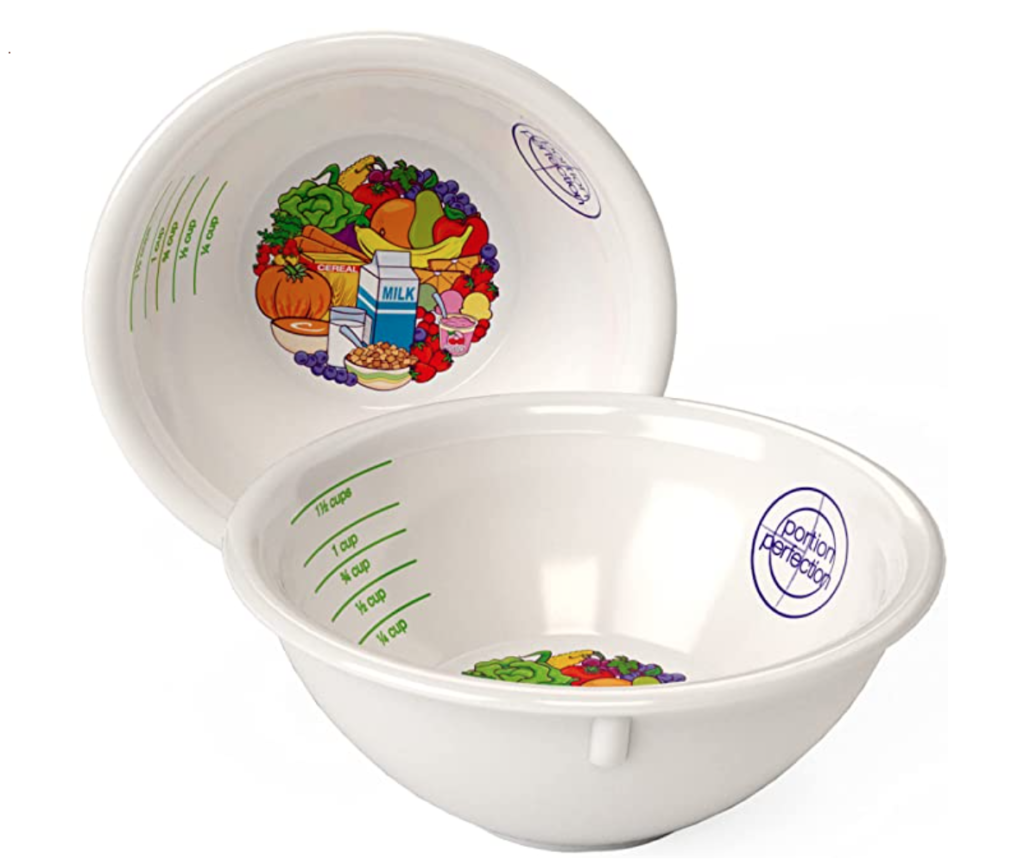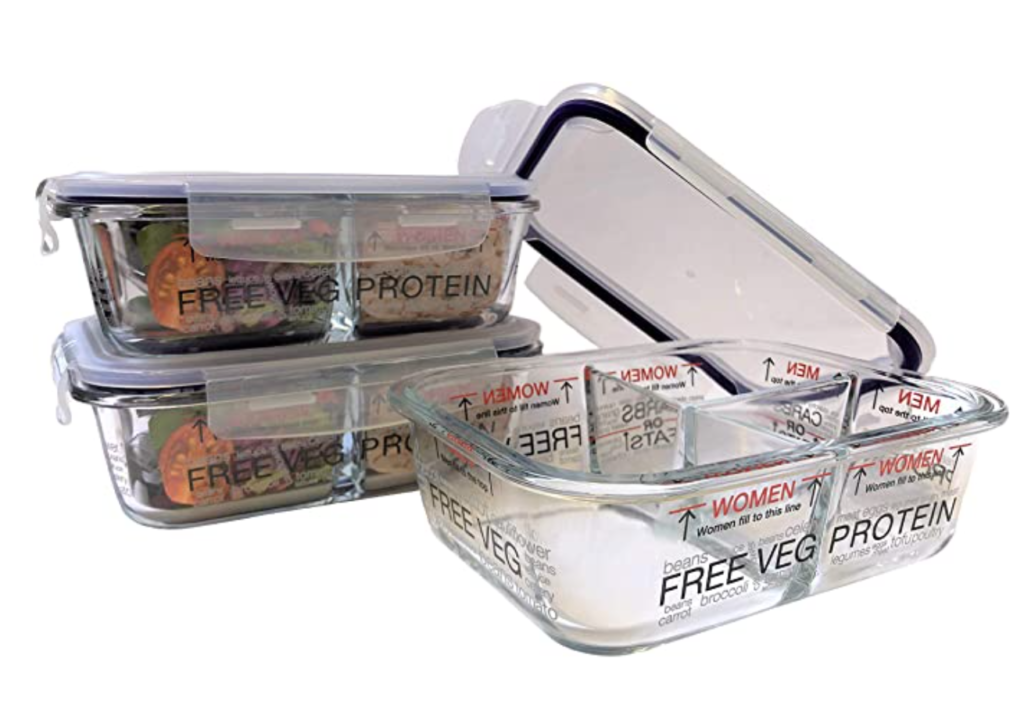 Additionally, the government's MyPlate website has helpful resources such as health tips and in-depth information for each stage of life. The life stages include pregnancies, infants, toddlers, preschoolers, kids, teens, young adults, adults, older adults, and families. The USDA also provides tool kits and ready-made resources for registered dietitian nutritionists to help their patients understand how to "make every bite count".
Food Models or Replicas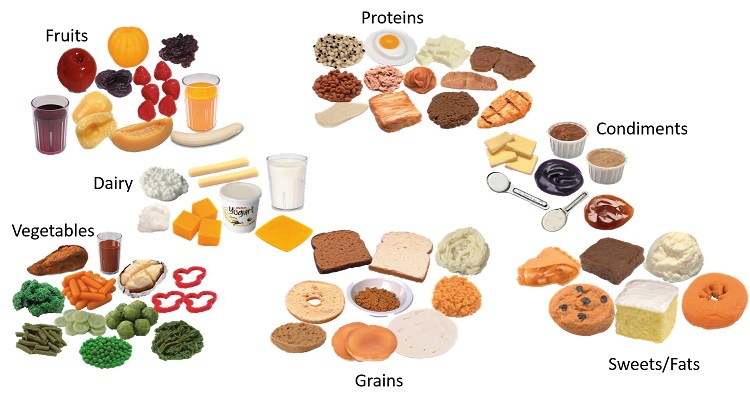 Another visual tool that dietitians and nutritionists use to help their clients understand healthy food ratios is called food models also known as food replicas. They are realistic plastic models of common foods and drinks. An advantage of using these is that clients not only have a visual but also tangible representation of what they should be eating. This is more effective than just explanations or photos of their planned diet. Food models for nutritionists can be purchased as individual foods or in combination groups.
According to Mentone Educational, the types of food models that nutritionists can purchase include the core food groups such as breads, dairy, fruits, vegetables, and meats. Food models of snacks like cake and pretzels as well as beverages and condiments are also available. Mentone Educational provides access to combination foods such as pizza, pasta dishes, and soups.
Listed here are some food model catalogs to purchase quality food models:
Measuring Cups and Spoons
Prepping meals and portioning out proper serving sizes can be difficult when there are no concrete measurements. Additionally, as seen in a government article, we tend to underestimate our proportions when eyeballing measurements. Measuring cups and spoons allow nutritionists to demonstrate how much of each food group the client should be eating. They also help clients prepare consistent proportions for each meal. Another method would be to portion out the food with a kitchen scale, but using measuring cups and spoons are much faster and convenient.
Below are two highly rated measuring sets: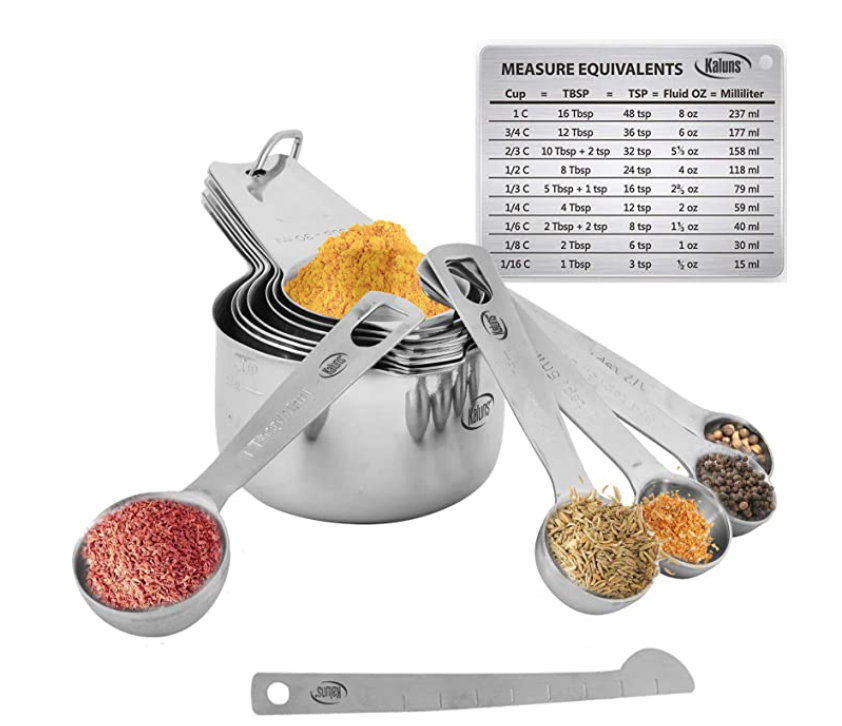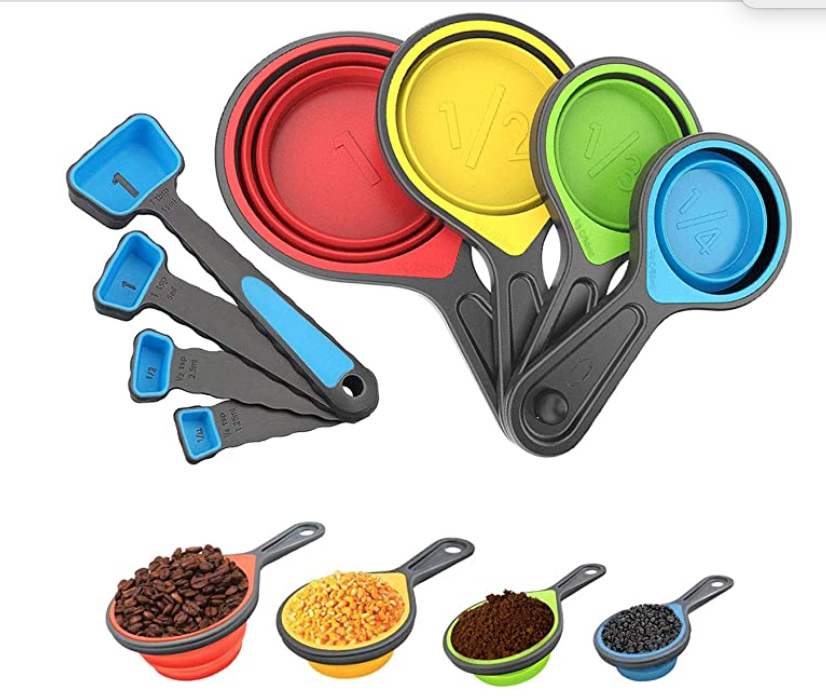 Motivational Tools
Winning the battle to lose weight and maintain a healthy lifestyle depends not only on practical tools but also emotional tools. Dieting can take a mental toll on clients especially as it may force them to face their biggest fears which they can hide through emotional eating. Losing weight can also create a sense of vulnerability, fear, or anxiety when the client doesn't see instant results.
Nutritionists and dietitians need to constantly encourage their clients to push on despite difficult times. Some simple ways they could do this is through daily reminders and motivational products like posters.
Motivational Posters:
Free Nutrition Software
Calorie and Nutrient Tracker, Database, and Personalized Recipes
Being able to track progress day by day is extremely important especially when dealing with losing weight. Tracking progress gives the nutritionist insight on how effective the diet is and if they should adjust any part of the client's plan. The client is also motivated and rewarded by seeing how far they've come in their health journey.
Tracking can be done with software that allows for quick weight updates and meal inputs such as calorie intake. There are many health apps which also instantly show essential facts about specific foods including nutrient breakdown like the amount of protein, carbs, and sodium. Clients can find this online dieting tool extremely helpful if they are in a rush but do not want to compromise their diet.
Here are some of the best free nutrition software with premium options available:
Important Office Supplies
Providing a wonderful in-person experience is just as important as providing the tools for success. The first office visit shapes what kind of service the client will anticipate receiving. Listed below are key office equipment and decor to enhance customer experience.
Healthy Snack Options
Have a basket or two filled with water and healthy snacks such as fruits, nuts and low calorie crackers. Place one on your desk in case they become hungry during the appointment, so that they will not become distracted by any physical discomfort. Place the other basket in the waiting room.
On top of elevating their in-person customer experience, providing these healthy snack options will introduce clients to new snack brands and ideas which they may incorporate into their meal plans.
Food Posters
Your office decor needs to reflect the top quality service that you will be providing. One simple way to do this is through posters which clients can look at in your office or when waiting in the lobby. Poster types can include those with helpful acronyms, health information, testimonials, motivational quotes, and healthy recipes.
List of Sample Food Plans
Print and lay out some diet plans that you've prescribed to previous clients. This will give your current clients a sense of how their personalized diet plan will be structured. Providing sample food plans also shows that you have the experience it takes for the client to trust your decisions.
Calming Decor
To help eliminate the worries and anxiety which the client may face when opening up about their weight struggles, place calming decor around your office especially in the waiting room. These calming decors could include mini fountains and aromatherapy diffusers.
Tissue Box
The topic of weight and dieting is often a very sensitive topic. According to the American Psychological Association, 38% of adults say they have overeaten in the past month because of stress and 67% of adults report skipping meals due to stress. After overeating, 49% of adults reported feeling disappointed in themselves.
Diving into the reasons behind unhealthy diets will allow you to eliminate the root of the problem. But in the process, it may be emotionally draining for the client to face the reality of their situation. Have a box of tissues readily available for the client in case they become emotional during your appointment.
Conclusion
As a nutritionist, it is important to provide practical and convenient meal planning tools for your client. These tools include food plates, food replicas, measuring cups and spoons, motivational tools, and nutrition software
Food plates and replicas provide a visual understanding of what healthy proportions look like. Measuring cups and spoons are practical tools which enable your client to remain consistent in their weight goal journey. Motivational tools will help your client fight the emotional battle which comes with dieting. Nutrition software provides convenient diet tools online. All of these tools work together with your personalized diet plan to help your client succeed in their weight goals.
The in-office client experience will set the tone for how motivated your client will be to follow your plan. Key equipment which will improve client experience include providing a healthy snack basket, food posters, testimonials, sample food plans, calming decor, and a tissue box in-case the client becomes emotional. Weight struggles often come with emotional struggles, so remember to be understanding and encouraging during the appointment.
Which one of these tools did you find most effective?
Resources:
//www.apa.org/news/press/releases/stress/2013/eating
//blog.thatcleanlife.com/office-essentials/
//www.healthline.com/nutrition/5-best-calorie-counters#TOC_TITLE_HDR_1
//www.mentone-educational.com.au/nutrition/
//www.myplate.gov/eat-healthy/what-is-myplate
//www.ncbi.nlm.nih.gov/pmc/articles/PMC3857597/
//www.verywellfit.com/best-calorie-counter-apps-4777302